I hope that you all had a much better week than I did! Do you ever have those days when you feel like nothing you say or do is right? That was my entire week. :( And the worst part is that when I have a bad day, its really hard for me to get out of it. But, I'm starting to cheer up and then I remembered its time to post the party! And this is one of my favorite moments of every week because I know that I am about to make a lot of new changes. And there

was one big change this week... just read below!
Now, let's get on to the party...

Requests of the blog hoppity hop:
Please, follow me via GFC or RSS feed, when putting your link in the blog hop. Provide the link to your main blog site.
Please put my blog hop button somewhere on your blog.
And if I feature a blog, please follow that blog as well. Its kind of like a giveaway by joining, and then reward is being featured. So this last one is not required, but its definitely greatly appreciated.
Make sure to follow your Hostess:

First, I would like to congratulate
as a new permanent hostess!
Next, make sure you follow this week's Co-Hostess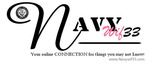 --AND--
The Real McCoy(s)