Tomorrow is my hunny's birthday! I'm pretty excited for him to turn the big 2-3! Partially because I'm 6 months older than him, so I feel even older when I'm 23 and he's only 22...Haha.
So, a little sneak peak on his birthday present... let's see how selfish I am.
Alex's absolute favorite show is Supernatural. Who else is a fan? He's pretty much got our entire group of friends addicted to the show... even my mom! Last year for Christmas, I made sure that he received all of the seasons on DVD.
I'm pretty sure he knows that he is getting this. He keeps saying things like "If you got it for me, you should just give it to me now so we can watch it." It was so hard, but I've stuck it out and haven't told him that I got it for him! It was even harder when him and a friend were talking about splitting the cost of the Season 6 Dvd's.
I will say though, I do really want to watch it, because I only saw a handful of episodes last year.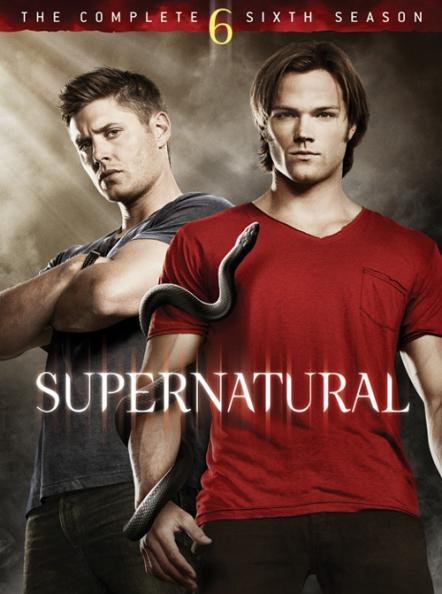 I also bought him an orbit sander. I am kind of surprised he wanted one. He had never even mentioned one before I talked about refinishing that ladder I talked about in my
Barnfest
post.
I picked one of up for him today, and I will say it was partially because I will need it to do the ladder. We also need to refinish his desk at some point as well. But I figured this would be a good gift that I could pick out myself, because some of the other tools he wants I'm afraid of buying the wrong thing.
Has anyone tried this sander? It was between this one and a Black & Decker one. This one had the pressure sensor and the canister to collect dust.
I hope I did good!